The Silverton Railroad - The Rainbow Route
Click on images below to enlarge, BACK to return here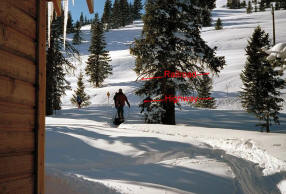 The roadbed of one of Colorado's most famous narrow gauge railroads, the Silverton Railroad - The Rainbow Route, is parallel to
the western boundary of the Addie S Cabin and Mineral Claim.
In 1887, Otto Mears began construction of the Silverton Railroad from Silverton up Mineral Creek past Burro Bridge, Chattanooga,
Summit, Red Mountain Town, to Ironton, a distance of 16.5 miles . It was completed during October 1888, at a cost around
$725,000, and was very profitable in its early days. The line was extended 1.5 miles to Albany the following year.
The continued closure of mines in the Red Mountain area resulted in the Silverton Railroad going into receiverhsip in 1898. In
1903, a new company, the Silverton Railway, was incorporated by Mears which took over the line. After years of little or no traffic,
the Silverton Railway was eventually abandoned in 1922, its right-of-way was deeded to San Juan County and the present Million
Dollar Highway was laid out to closely follow the railroad's old roadbed or, in some locations, actually on the old roadbed.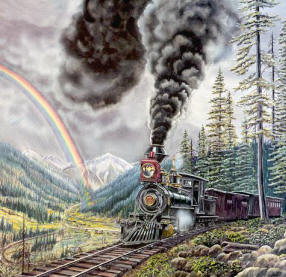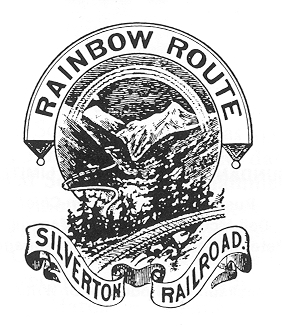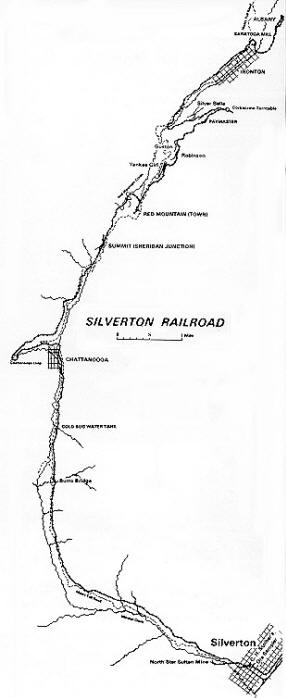 Silverton Railroad's #100 above Chattanooga.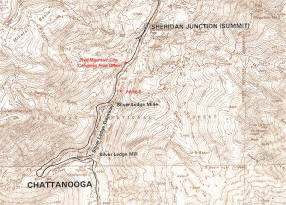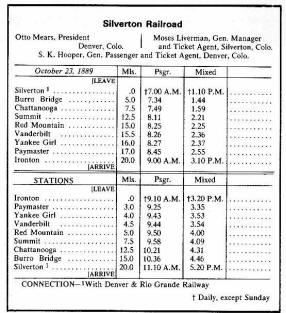 [solid line: railroad; broken line: Otto Mear's road] Two trains twice a day. Fare was twenty cents per mile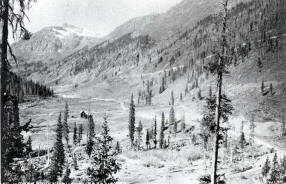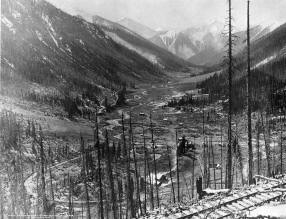 Chattanooga and Mule Shoe Curve (Chattanooga Chattanooga, looking south Loop).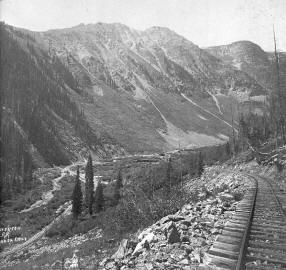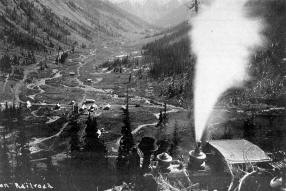 Chattanooga Loop, also known as the Mule Shoe Above Chattanooga.Curve.
The road generally follows the same route today.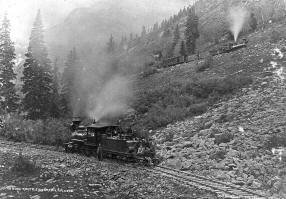 Two trains on the Chattanooga Loop. Otto Mears
stands next to tender of lower locomotive.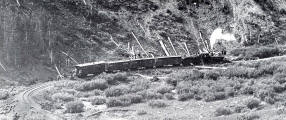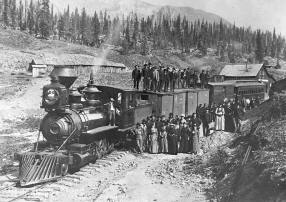 1897. Starting up the five percent grade above the 1891 at Sheridan Junction
Chattanooga Loop.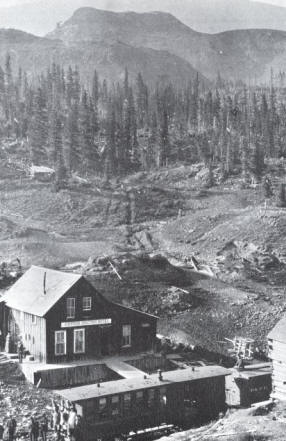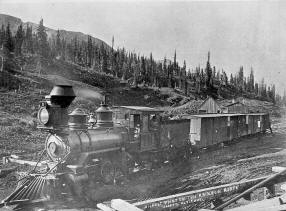 Highest point on one of the highest railroads in the Mid-summer 1892 at Sheridan Junction. Number
country. The combine Red Mountain in front of the 5 leased from Rio Grande Southern.
Sheridan Junction Hotel.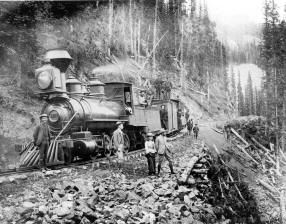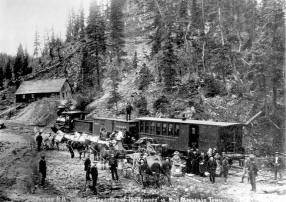 Silverton Railroad engine #100, the Ouray, near First passenger train arrives Red Mountain Town
Red Mountain Town. Otto Mears stands in front September 19, 1888. Passengers transferring to
of pilot. September 19, 1888. stage for trip to Ouray. Otto Mears stands next
to steps of combination baggage-chaircar.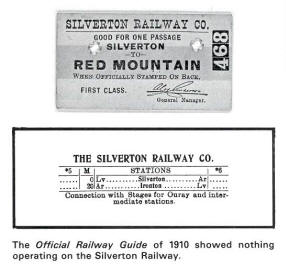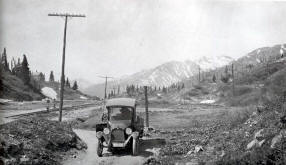 1921 survey party at Sheridan Junction, looking
south. Two years later the rails were gone.